We have been so busy lately that I've completely neglected this particular blog post. I started posting images from my trip to BC a little while ago -
part one can be seen here
! After spending a few days in Vancouver, we took the Ferry across the water to Vancouver Island. We landed in Nanaimo, rented a car, and started exploring.
First stop -
Chemainus
! City of Murals! You can actually take a tour of the almost 20 murals detailing the history of the region. They also have a fabulous visitor's centre with wonderful staff.
Next stop -
Cathedral Grove
. These trees were BEAUTIFUL, and unlike anything I've ever seen before in my travels. I think on my next trip I'd like to head further west on the island and check out more places in this region.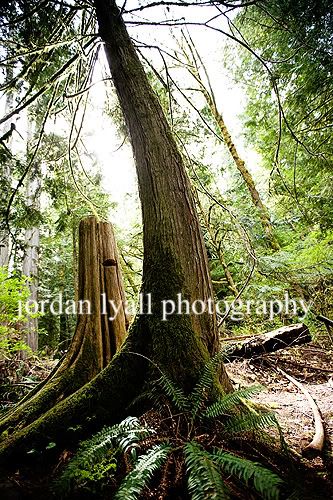 Thanks to the tourism office staff in Chemainus, we took a detour off the highway as we headed south to Victoria. Our scenic route took us past beaches....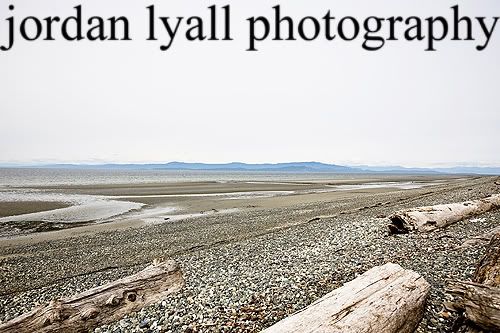 Into this fishing village......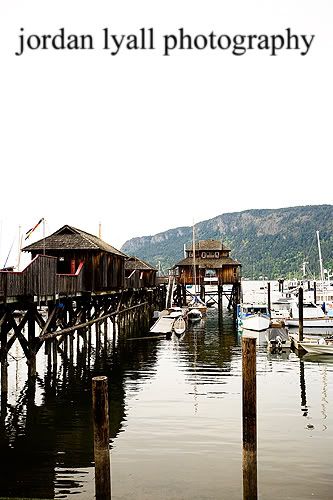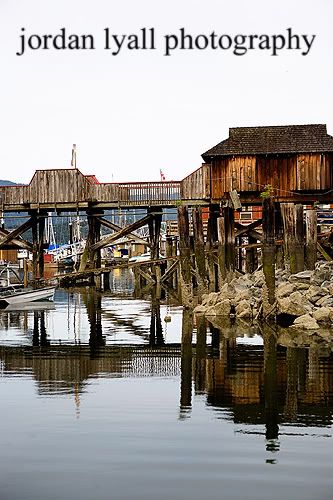 And finally right into Victoria, where we checked into our hotel. This was the view from our hotel balcony. The next morning we saw a seal playing in the little section of water between the buildings to the left. No joke. I actually took a walk along the waterfront docks the next morning in hopes of seeing him or some of his friends, but didn't have any luck.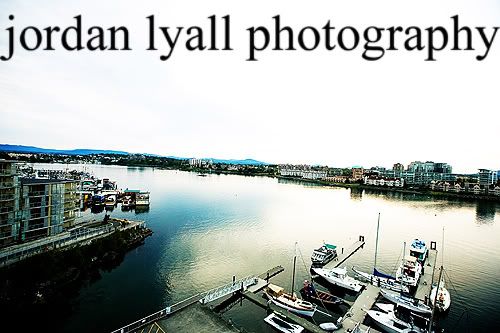 We took a walk through the downtown and saw the legislative buildings, which were lovely.....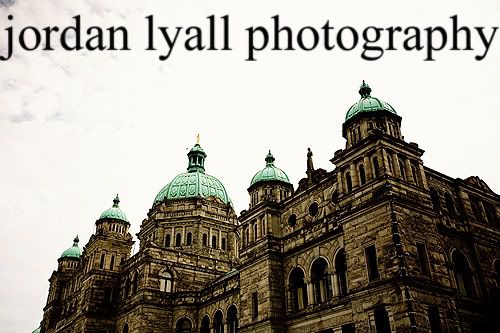 ....and checked out the BC museum.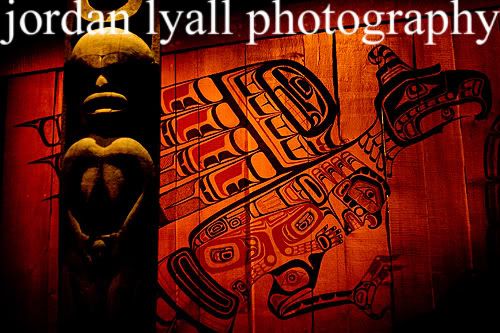 We stopped at the Empress Hotel (and pretended we were staying there).....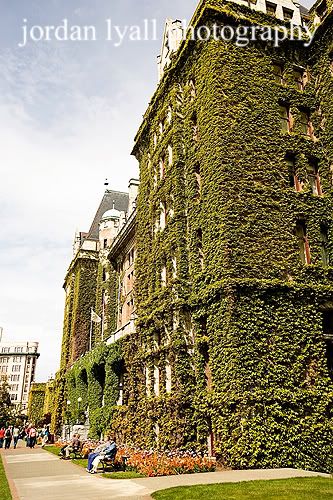 ......while we had a fancy drink in their lounge. This is my mango-cilantro sling. It was delicious.
Victoria's inner harbour.....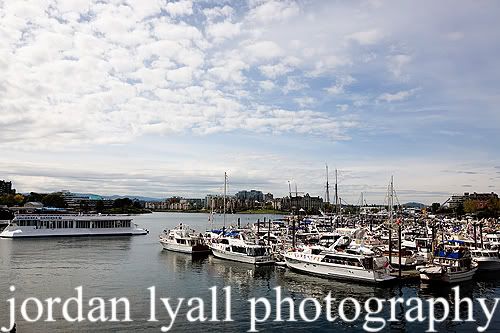 And finally, I went whale watching!!! I was very, very grateful for my telephoto lens, as we didn't actually come this close to the whales. Victoria has 3 resident pods of orcas, and we spotted two of them. Each pod had at least one baby with them, which meant they were not as interested in checking out boat out.
Still, though - whales! In the wild! It was pretty amazing.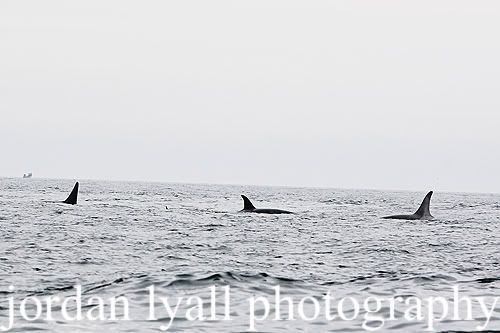 Next up - we head back to Vancouver for more fun and excitement, and I'll post images from the lovely wedding we attended in Victoria.