Kaelin and Jordan were married at the
Legends on the Niagara Golf Complex
in Niagara Falls this past Saturday. Shawn and I jumped right in, getting busy with some fun detail shots, like Kaelin's shoes.....
....and the super pretty table settings in the reception room....
There was a hint of rain in the morning, but all cleared up, and the sky was gorgeous by the time the ceremony began. A friend provided live music for the entire proceedings.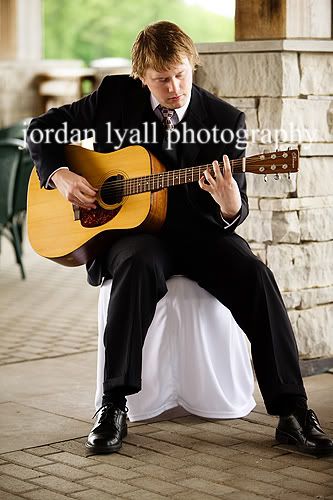 Loved the hot pink and black colour scheme throughout the day!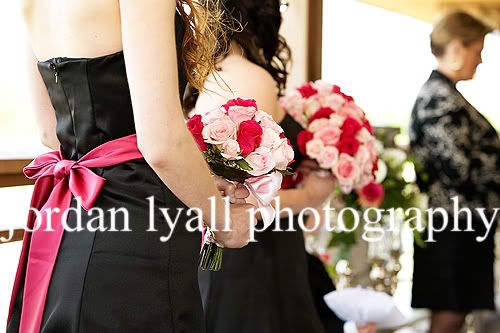 Kaelin and Jordan were so in tune with each other the entire ceremony - I got quite a few of these private looks shared between them!
First kiss as a married couple - I love the way the wind grabbed Kaelin's veil just so in this image.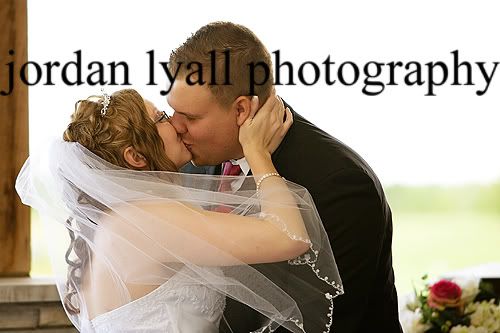 Immediately following the ceremony we gathered all of the guests together for a group shot.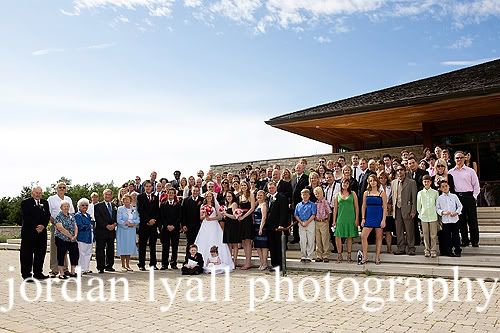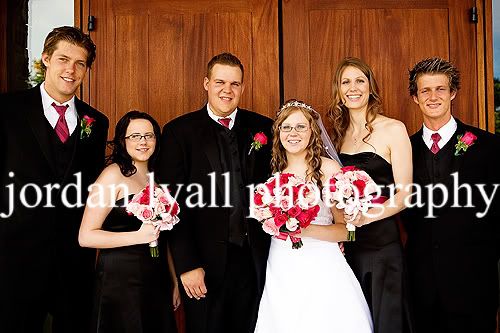 After completing the family and wedding party shots, we stole away with the newlyweds for some portraits.
Love this sunflare shot that Shawn captured while I was shooting the newlyweds by the fence.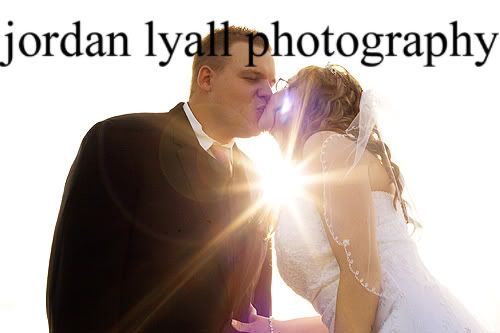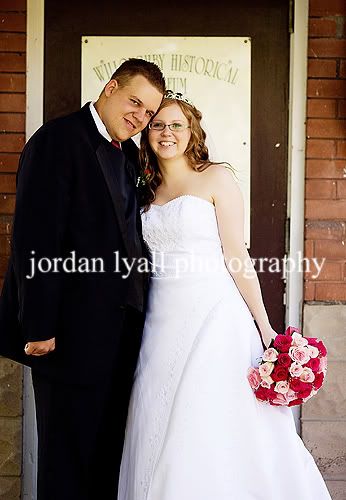 Ring shot, superhero style.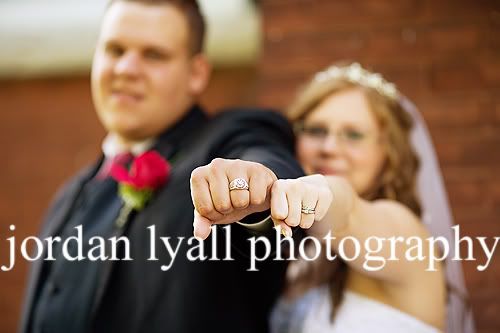 Kaelin also gets some props for carrying around her beautiful but huge bouquet for most of the afternoon. I held it for her a few times while we were setting up shots, and holy moly it was heavy!
After finishing up our shots, it was back to the reception. Kaelin and Jordan had set up a mini putt on the dance floor. Anyone who wanted the bride and groom to kiss had to get a hole in one.
It was swarmed by a number of the kids in attendance who quickly set about improving their skills as fast as humanly possible. :) Kaelin and Jordan kissed alot. It was pretty cute.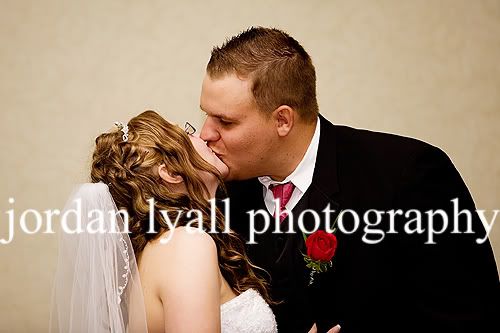 A little later in the evening, we noticed the gorgeous sunset happening on the patio just off the reception room and snuck these two out for a few quick shots.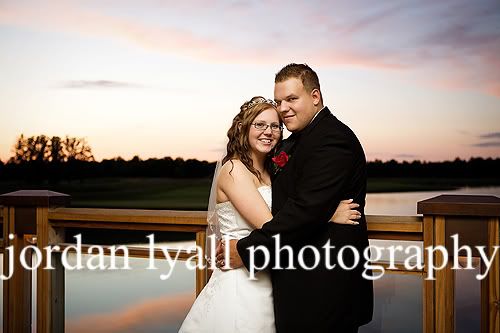 Finally, the first dance. So lovely.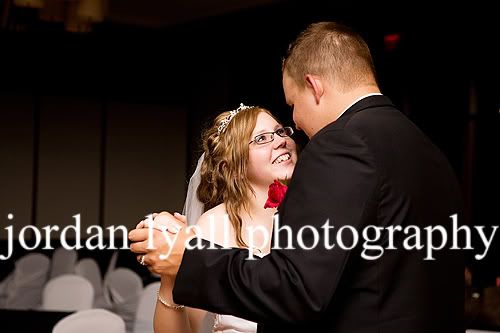 Kaelin and Jordan, thank you for allowing us to take part in your day! We had a blast!
Jordan Lyall Photography offers a fun, fresh and unique blend of photojournalism and fashion inspired portraiture for your wedding images. Based in Peterborough, serving the Kawarthas, Durham, Toronto, and Ottawa area, available for travel worldwide.