Kirk and Rebecca were married on an alternately sunny and rainy (but altogether lovely) day. We started out at Rebecca's parent's house, shooting the preparations, and I was pretty excited to start the day off right with my customary shoe shot.
PS - Isn't Rebecca a gorgeous bride? I was in love with her bird's nest veil.
Kirk also cleans up rather well.
The ceremony had to be moved indoors due to weather, but it was still beautiful.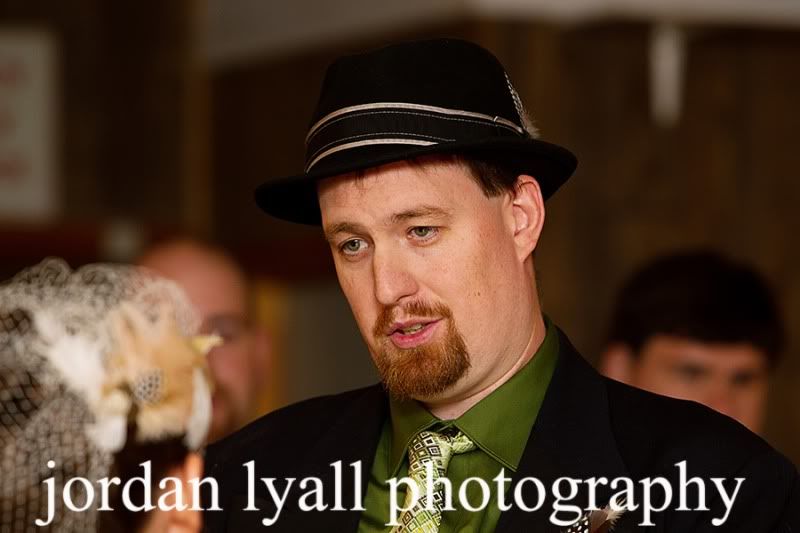 The sun came out just in time to let us shoot a bit with the wedding party...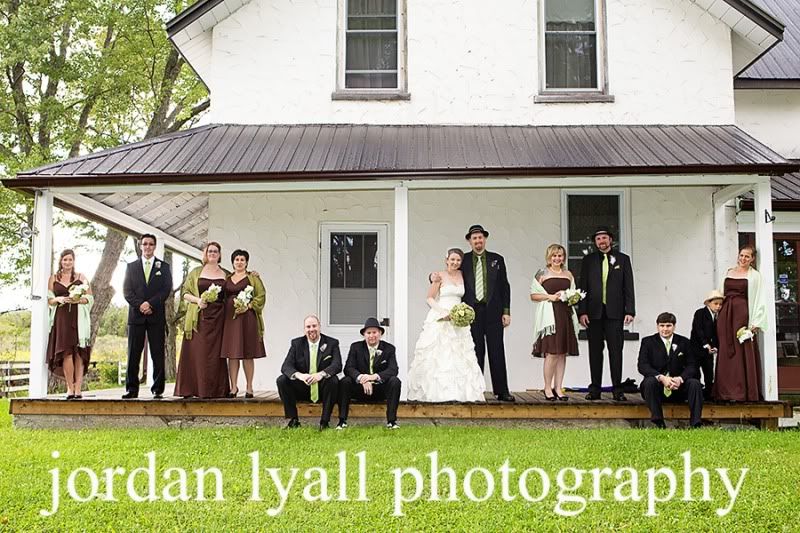 ....and stayed out long enough to let us have some outdoors time with Kirk and Rebecca.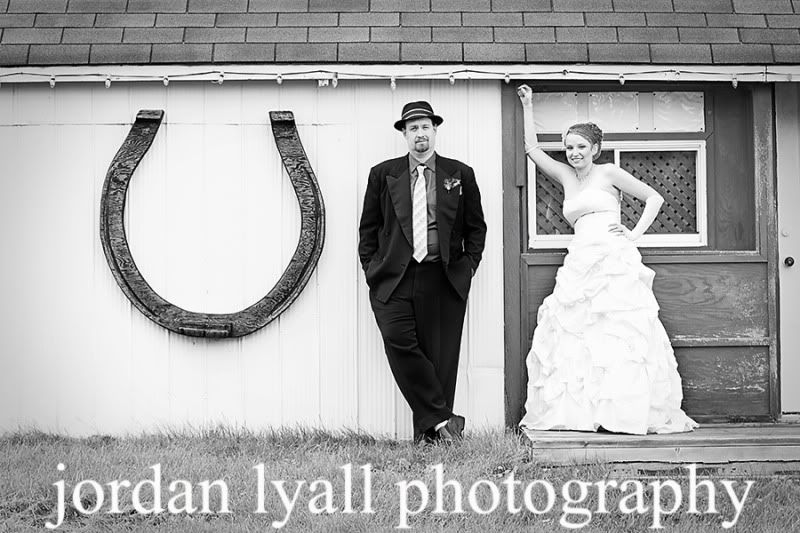 And then it was on to the reception - the theme was owls, which suited these two perfectly. The space,
Lakeview Arts Barn
, was decorated beautifully - there were so many details in both the layout and events that helped to make the day a constant reflection of Kirk and Rebecca as a couple.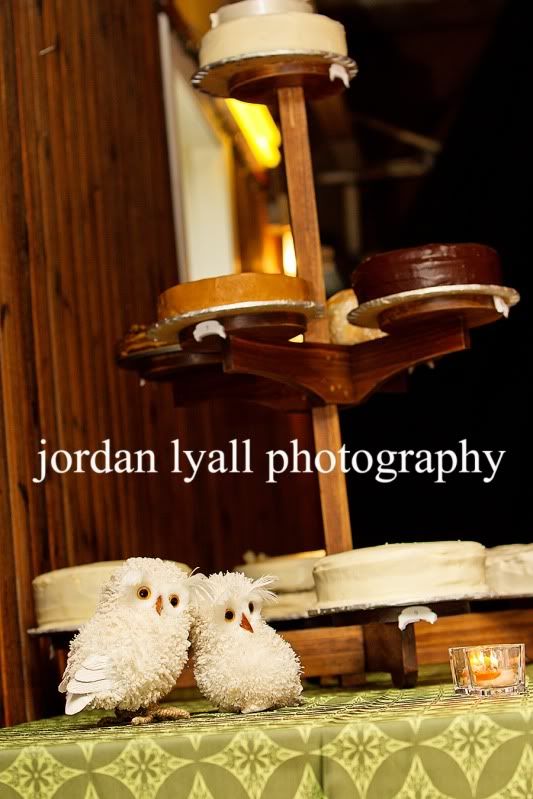 There were 9 - yes, 9 - wedding cakes. Each was a family recipe made by someone special to Kirk and Rebecca. All I have to say is that I will be contacting them for some recipes in the near future. They were delicious.
Owls were worked in to all the tables - everywhere you looked there was something fun that added to the details.
Instead of traditional speeches, Kirk and Rebecca opted for an open stage concept, in which anyone was invited to speak, perform, or otherwise express themselves.
People sang...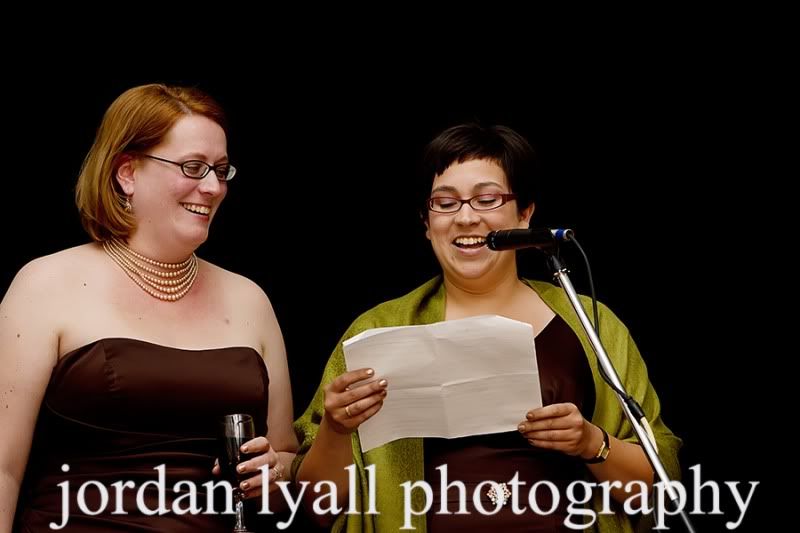 Gave alternately hilarious and heartfelt toasts...
....and in between performances, they had their photos taken at a picture wall built by Kirk, decorated with family wedding pictures from the past.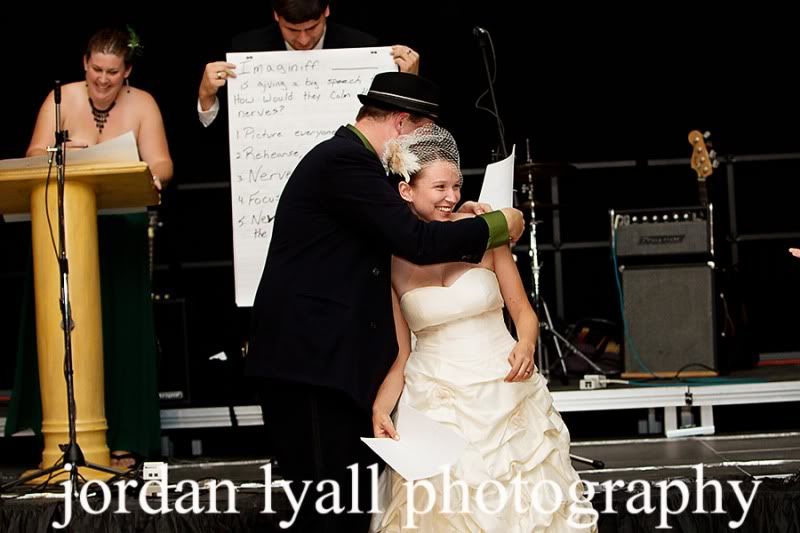 One of the guests organized a trivia game in which the wedding party and the guests competed to get the right answers. Here, Kirk gives Rebecca a big hug moments after she admitted that she handles stage fright by simply imagining the audience naked.
Did I mention the cute children that abounded everywhere?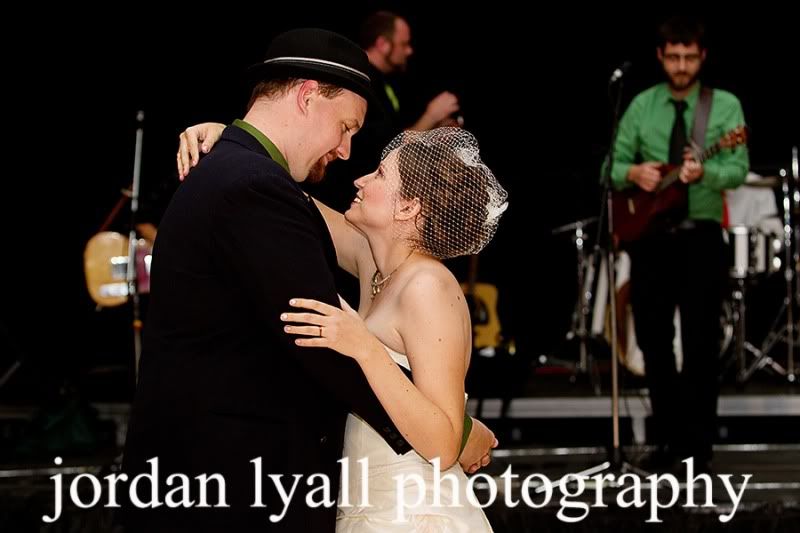 ...a first dance backed by
a fabulous band
.
Finally, ring shot. Wise owl style.
Kirk and Rebecca - it was a beautiful day with beautiful people! Thank you so much for allowing us to be involved!