Christine and Tristan were married in the Ottawa area on a lovely Fall day. The ceremony was held in the chapel at
A Valley Wedding
. The ceremony was slightly delayed (but, as I always say, you need a few good stories to tell people in the years to come!) but it did nothing to dampen anyone's spirits. I love this shot of Christine's dad holding her bouquet for her as he patiently waits for things to get started.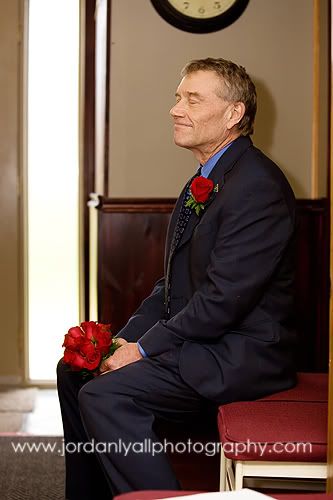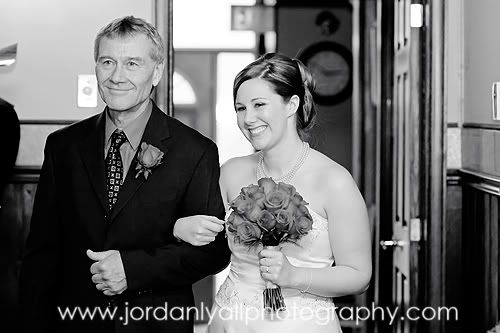 Once everything got started, these two were all smiles....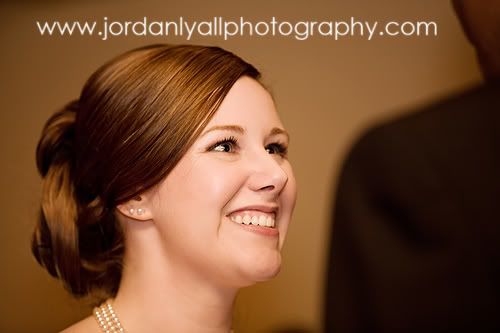 ....and literally only had eyes for each other.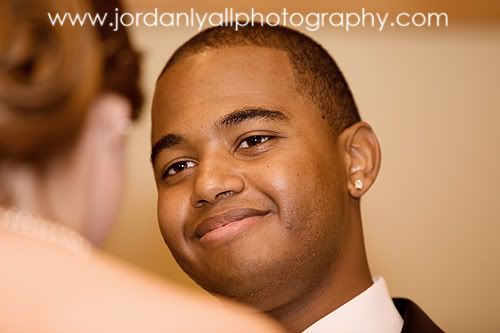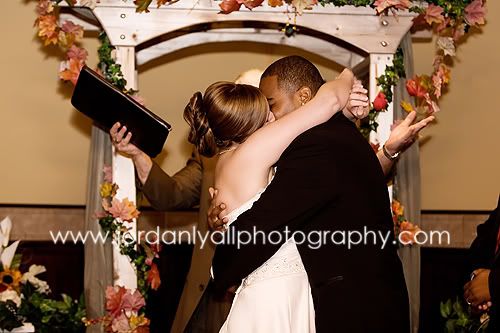 Married! I love that you can see the officiant cheering behind Christine and Tristan as they kiss.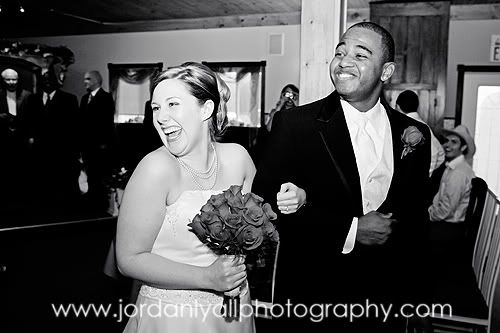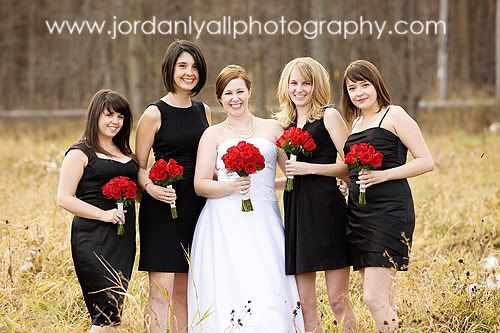 The chapel had this GORGEOUS field out front with perfect light - just waiting for some images to be taken! Thanks to all members of the wedding party for making your way through the mud, weeds, and thorns so we could get these shots!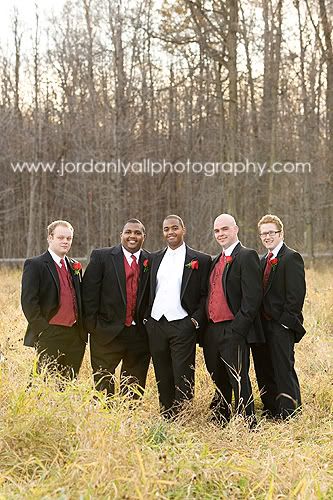 And then it was off to
Manderlay on the Green golf club
for more photos and the reception.....where we again scored with some fabulous warm and glowy light!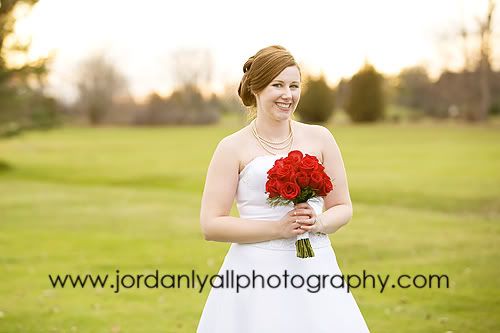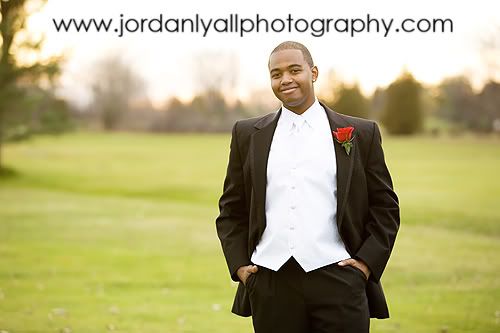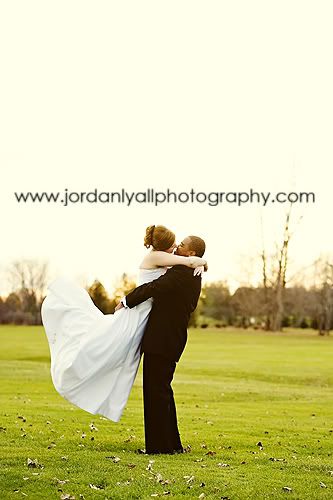 Christine and Tristan were so much fun and brought a great enthusiasm to their shoot. We are so lucky in that we always seem to attract couples who are excited about getting great images, and these two were no exception. You can always see it in the results!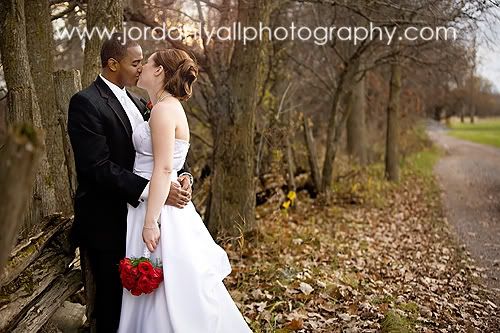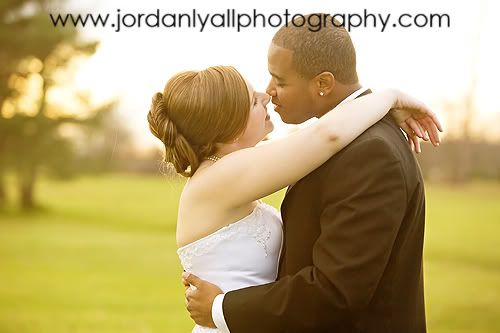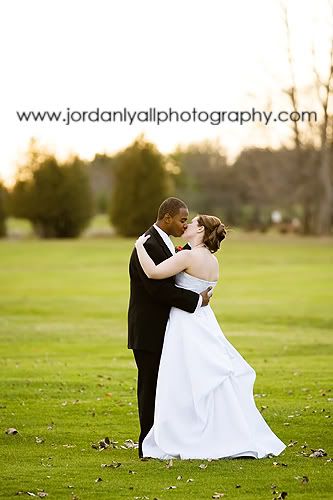 As dinner got started, Christine took a moment to thank everyone for coming, and let the guests know that since she was not a huge fan of PDA's, she had set some challenges in place if they wanted to see her and Tristan kiss. Guests could make a donation to charity or sing a song with the word love in it.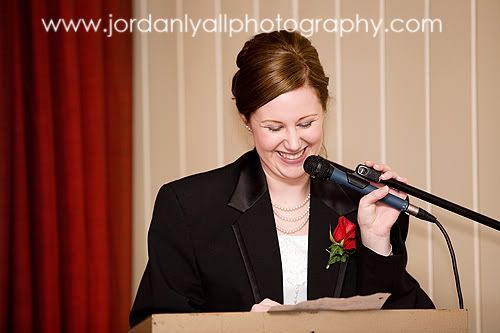 This, of course, was not much of a deterrent. ;) And, yes, they are singing skinnamarink here! (Ah, Sharon Lois and Bram!)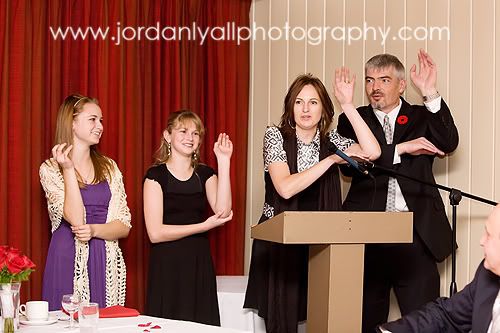 A great deal of kissing occured during dinner.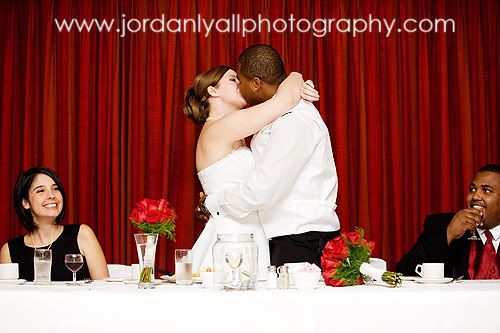 After dinner, the bride and groom shared a very romantic first dance....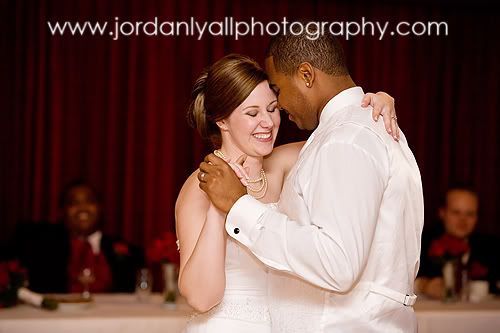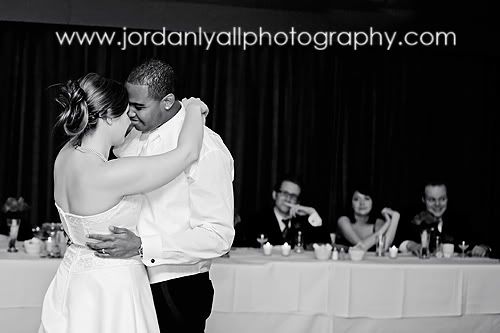 And then the party began!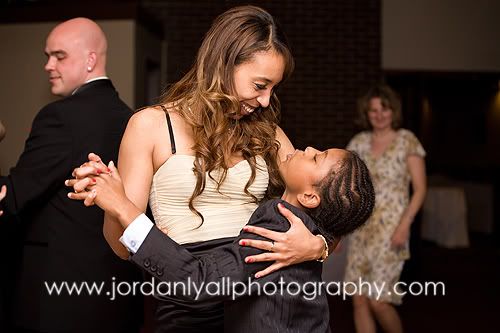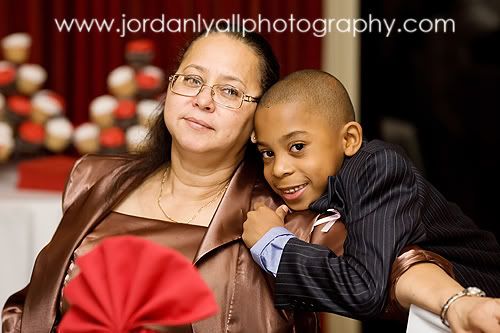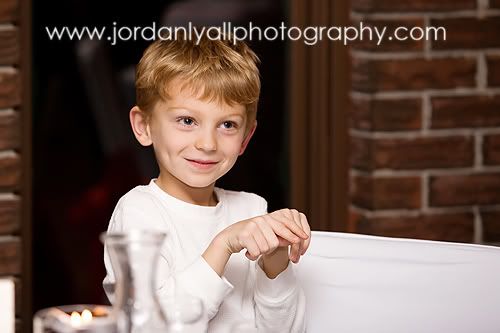 And, to finish off the night - ring shot, guestbook style. :)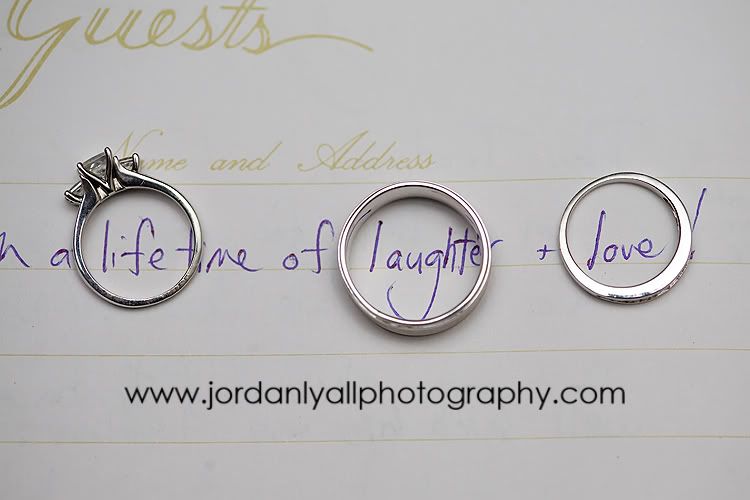 Christine and Tristan, thank you for inviting us to be a part of your special day! It was an honour to get to know you both a little and spend time with your friends and family! We're looking forward to showing you the rest of your images, and wish you a lifetime of love and happiness together!