We spent a fabulous day with Colleen, Amanda, and their friends and family, as they celebrated their wedding at
Camp Kawartha
in Lakefield. With a long shared history of working at various camps and a love for the outdoors, the location was a perfect choice!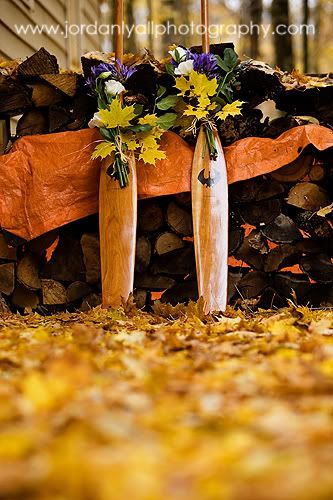 Instead of bouquets, the couple decorated canoe paddles to carry as they walked down the aisle.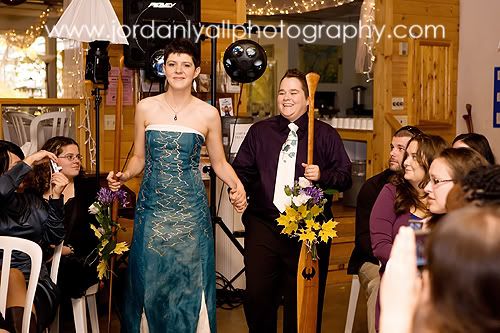 They also included some wonderful readings during the ceremony, including
"I Like You" by Sandol Stoddard Warburg
, which I think is quickly becoming one of my favourites.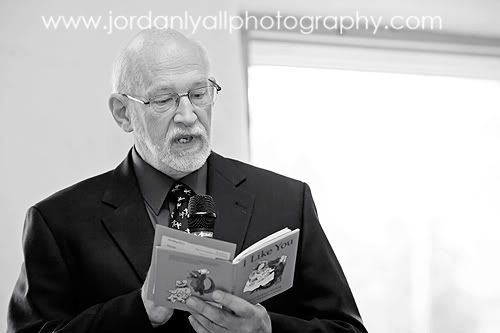 Amanda's dad made the backdrop you see behind them for the ceremony - the design was based on a graphic from their invitation.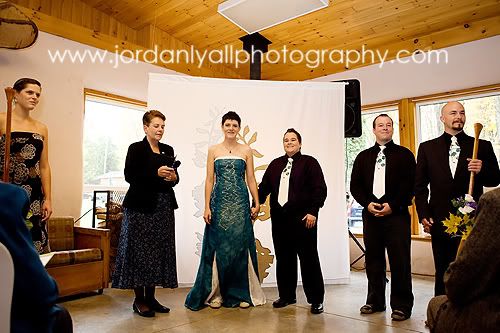 There were so many meaningful touches throughout the day. As the ceremony progressed, guests were asked to pass the couple's rings along, taking a moment to send a good wish or a blessing onto them. (Rings they made themselves, by the way!)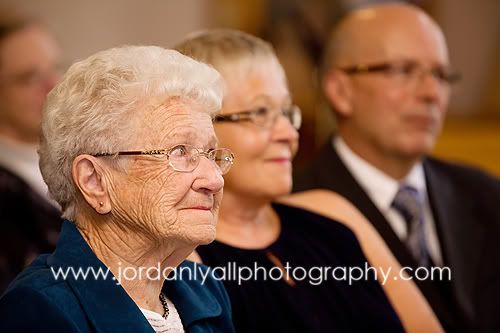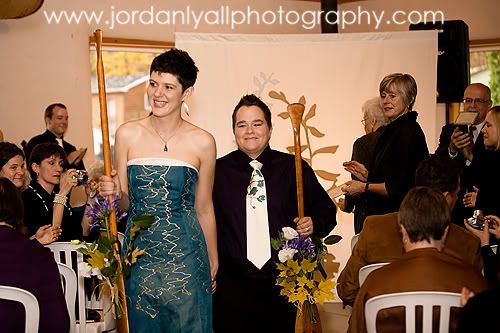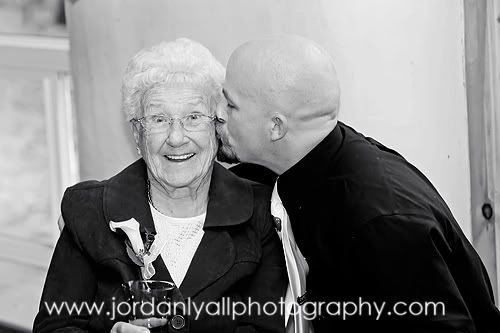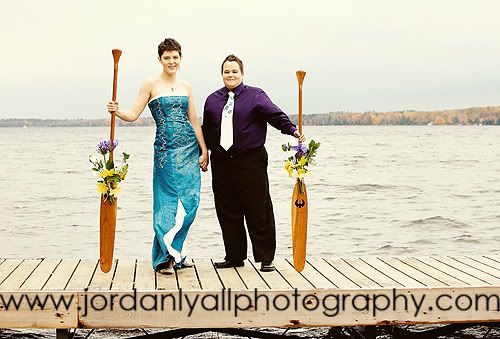 Camp Kawartha has so many beautiful spots for photos - I didn't even mind wading into the lake for this one.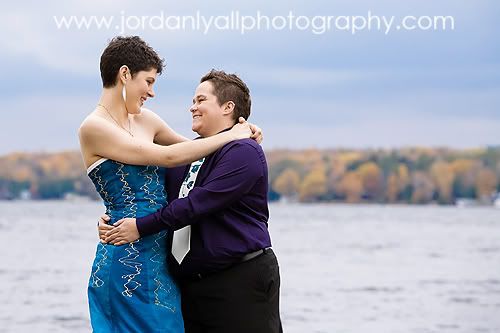 Are they not the cutest?
The wedding party was made up of Colleen and Amanda's siblings - we had a ton of fun shooting with them!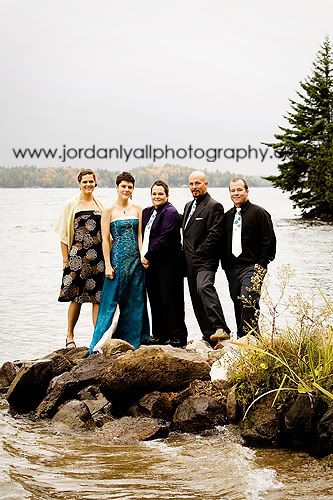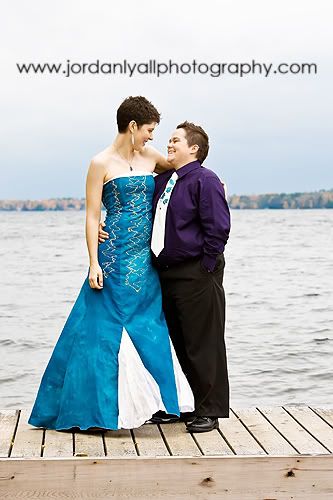 The reception also had some fabulous home made touches - a make your own wine glass charm station, a decorate your guestbook entry station, a decorate your table station, and a trivia contest about the newlyweds (with prizes for both accuracy and most creatively wrong anwers!) run by the MC's.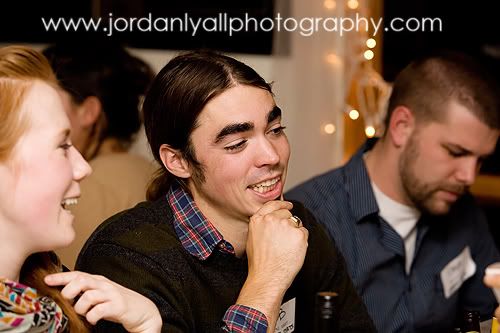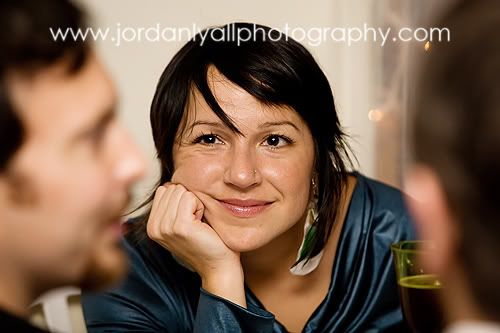 Ah, yes. And dinner ended with a brownie buffet, made by and served by Colleen and Amanda. I may have had one of these babies. Or two.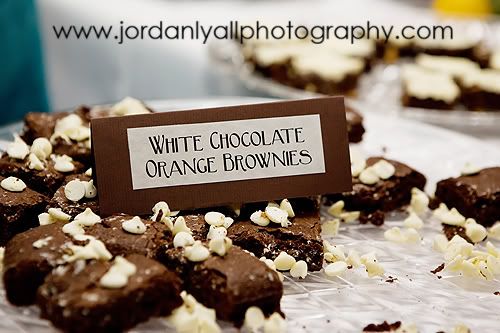 Can you tell a significant amount of guests worked at camp? :) The whole get the crowd's attention by raising your had thing brought back many memories for me.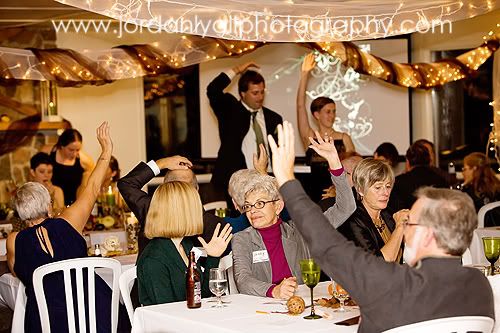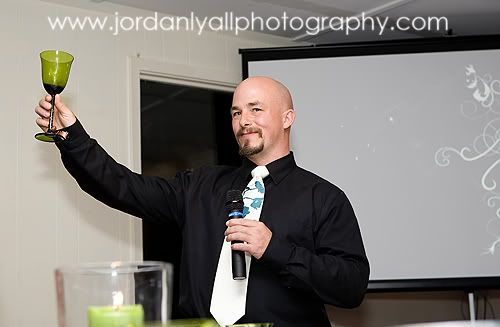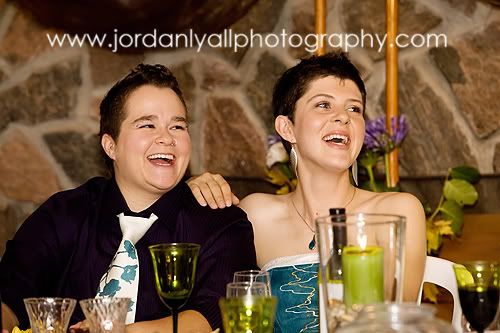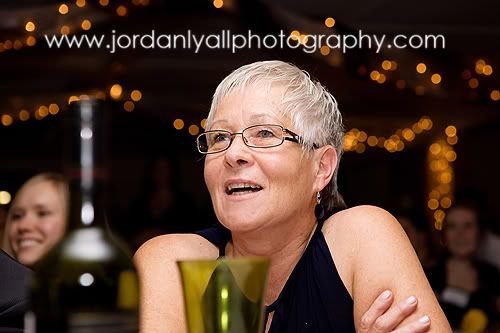 There were a number of heartfelt and very funny speeches, including a slideshow of the couple from childhood to present day.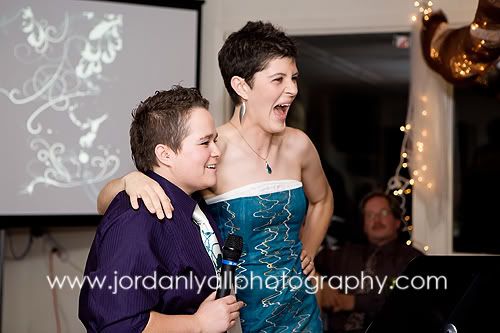 And the pink dress. This garment had quite a history - it allegedly made appearances at numerous camp dance parties - people would take turns wearing it as a running joke. (Keep an eye out for it in the dance floor photos below!)