Megan and Luke were married on July 18 at
Hockley Valley Resort
. Shawn and I had so much fun with both the bride and groom and their guests - prepare yourself for lots of images, as it was really hard to choose!
We began by spending some time with the guys and girls as they were getting ready....

The ceremony was held on the patio at the resort, which is beautiful. The flower girls were absolutely adorable, and held teddy bears dressed like a bride and groom instead of flowers - such a cute idea, and perfect for little ones!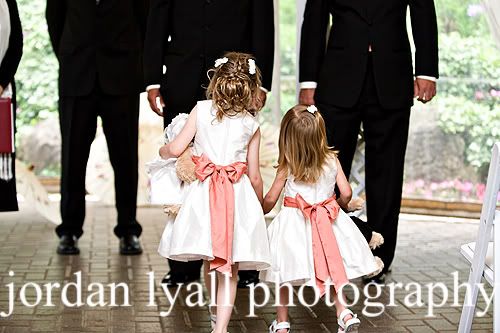 Both Megan and Luke were overcome by emotion as she began her walk down the aisle.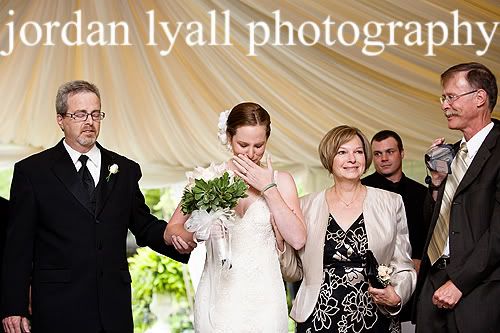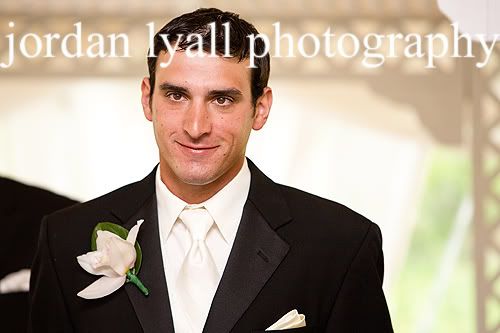 Love this shot that Shawn grabbed!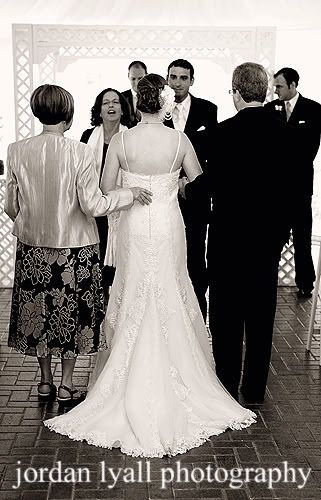 Married! The patio is actually beside the resort's pool, and Megan and Luke got a huge round of applause and cheers as they exited the ceremony area from all of the hotel guests sitting there.
Fun with the wedding party.....

And then off for shots with the bride and groom. Megan and Luke clearly had no problem bringing the awesome to their session.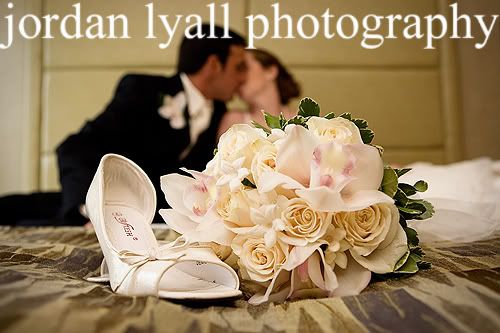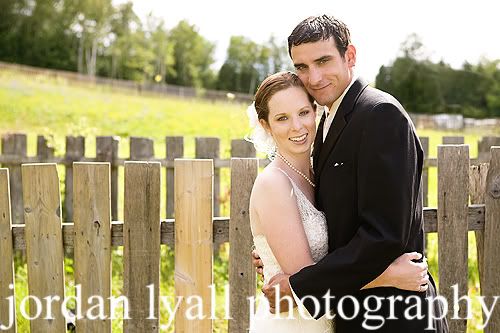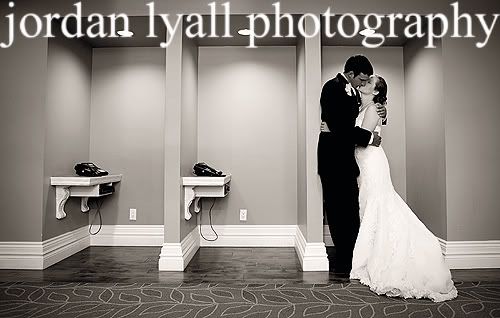 Hockley Valley has some very cool interiors that were a lot of fun to work with!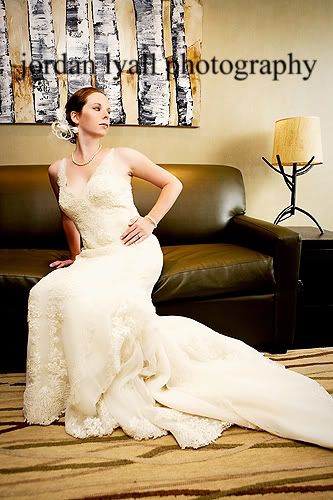 Megan and Luke have both travelled extensively, and spent a lot of time teaching English in Singapore. Their time and experiences there became part of the theme for the day.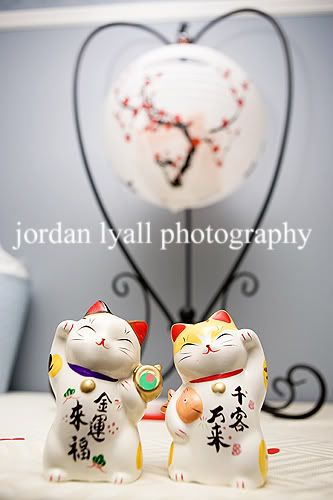 The Canadian Cystic Fibrosis Foundation is a cause that is close to both the bride and groom's hearts, so guests were asked to make a donation to the cause in order to get them to kiss.
Megan's dad, who was the MC for the evening, demonstrated the procedure....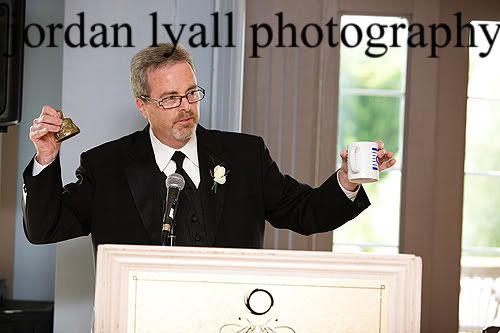 Guests made a donation, rang the bell....
And the newlyweds kiss! I thought this was a fabulous idea, and a lovely way to raise money for a great cause.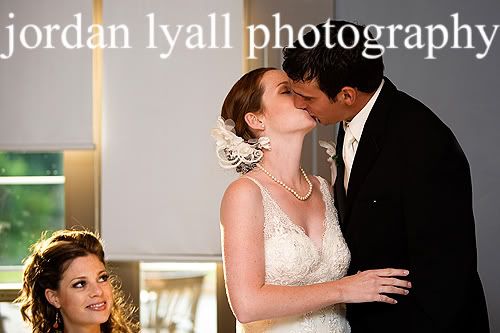 I love candids....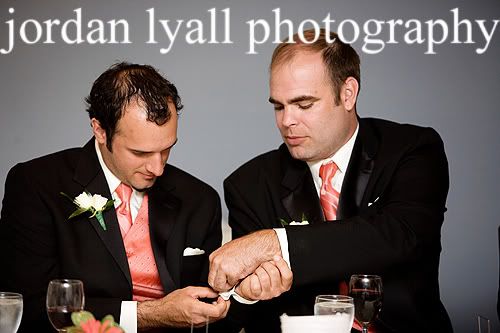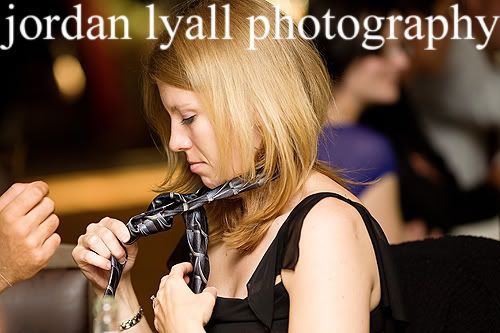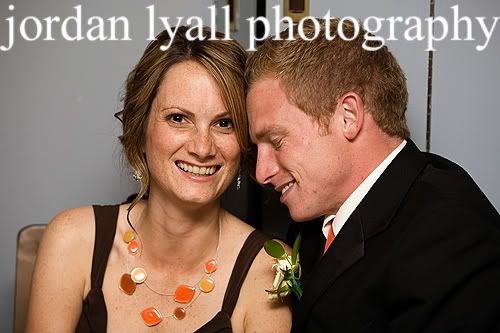 And a few more detail shots to finish things off! Luke is an avid soccer player - Megan said during her speech that wherever they've lived during their travels, he has always found a group to play with, and they've made lifelong friends along the way. Many of those friends were at the wedding, and they gifted Luke with a special soccer ball.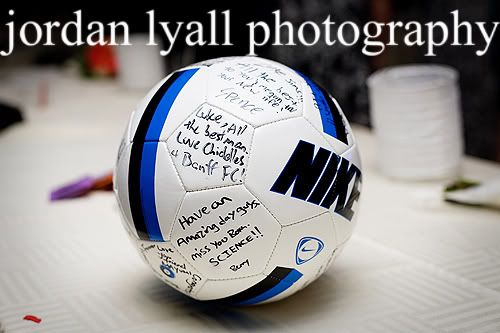 And, finally, a ring shot to end the day!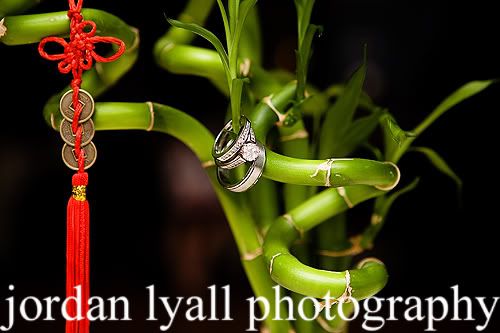 Megan and Luke, thanks again for allowing us to be a part of your day! It was a blast, and we look forward to chatting when you get back from Spain!
PS - don't forget to check out our website - we'll have more images posted from the wedding there nex week! Or, if you'd like to see sneak peeks from upcoming shoots and be the first to know about sales and specials, join our Facebook group!