Natalie and Scott were married at
Camp Kawartha
this past weekend. It was a day of love and laughter, full of beautiful personal touches. I know that they are both eager to see some images, so prepare yourself for a long post!
We started out by taking pictures with family and the wedding party. The bride and groom decided to see each other before the ceremony, leaving us lots of time to have fun and be relaxed while we took portraits.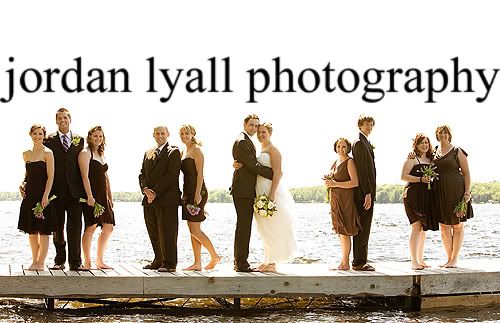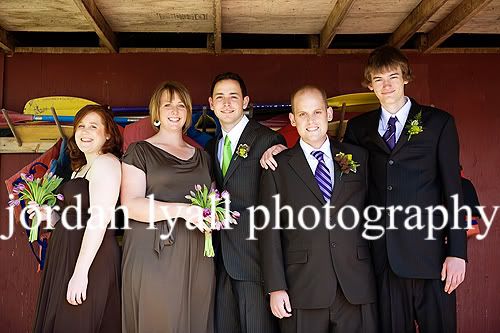 This group was tons of fun and up for anything! Stay tuned to the Facebook group for a picture of the whole group with a giant canoe. As I said, up for anything.
Then it was time to get ready for the ceremony, which took place right beside the waterfront. There were so many cute kids involved, it was ridiculous.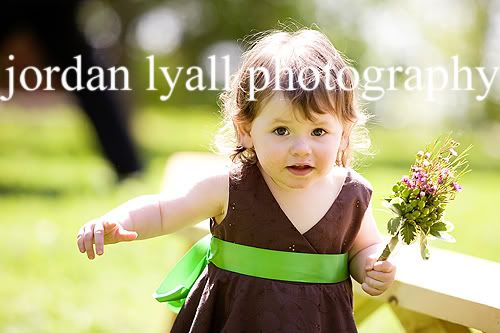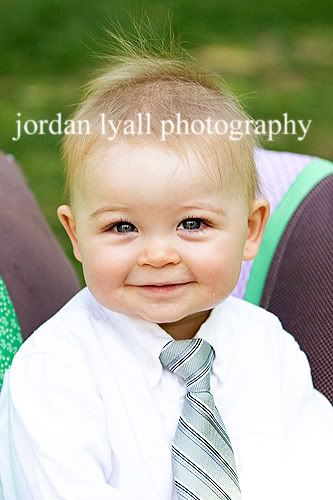 Scott and Natalie wrote their own vows, which made for a beautiful ceremony.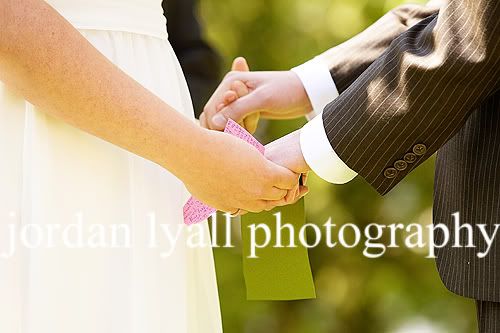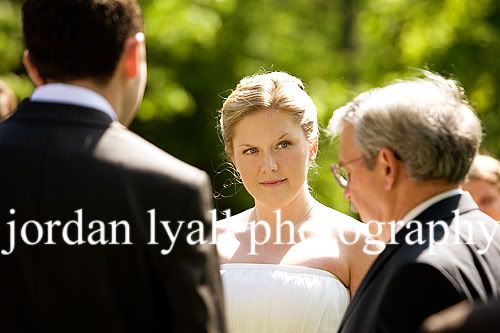 I especially loved the readings, including one from the Velveteen Rabbit.
After the ceremony, we stole away with the new Mr. and Mrs. for some fun portraits while guests relaxed before the reception.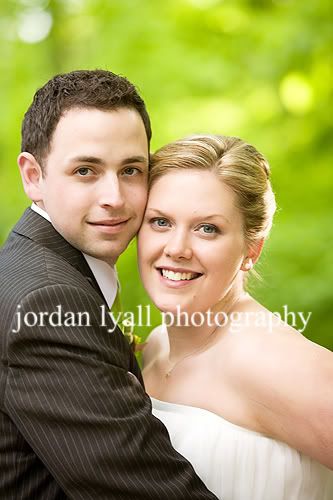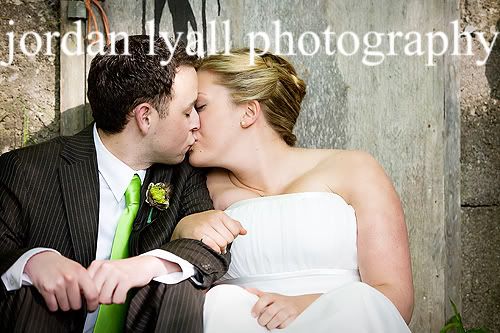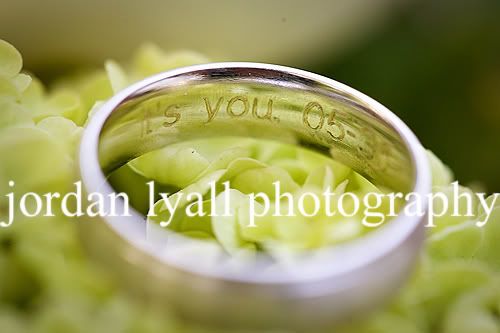 Awesome ring shot, courtesy of Shawn.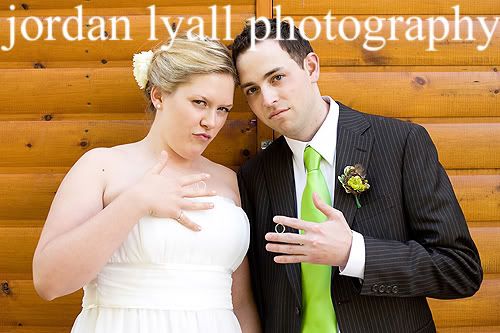 Ring shot. Gangster style.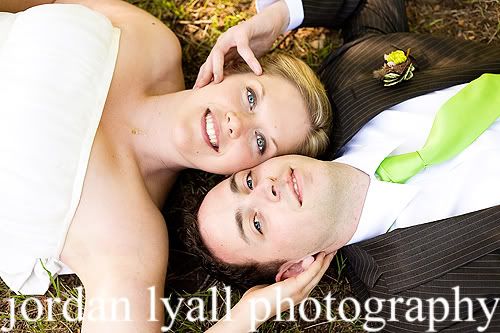 And do you remember the details I mentioned earlier? Um, yes - photographer heaven!
There was so much thought put into every detail and moment - I felt like everywhere
we turned there was something to take a picture of!
From the flowers....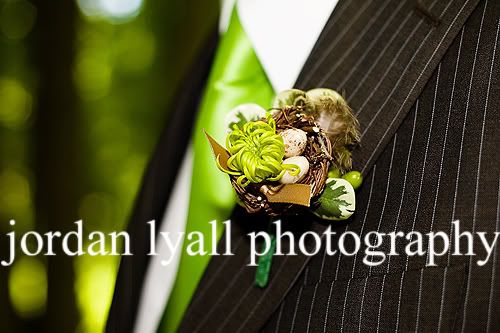 ...to the shoes...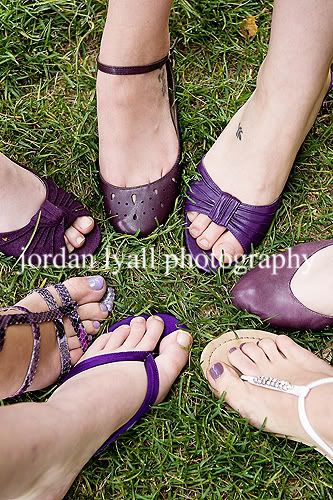 ...to the cake...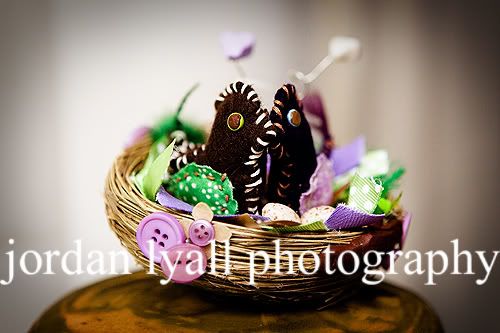 ...to the table settings...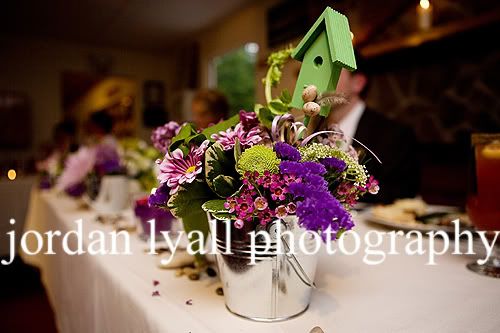 ...to the wishing tree guest book...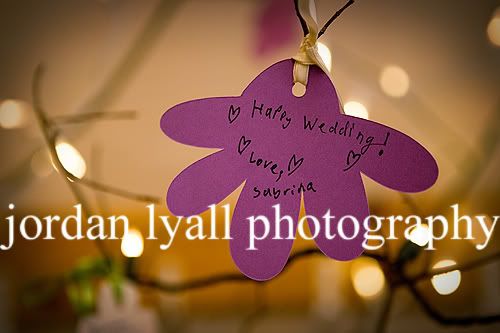 ...to the self serve cookie bar.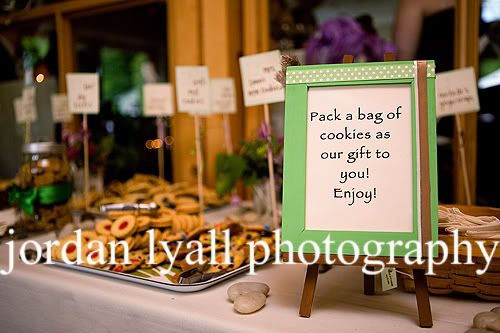 Finally, I may have mentioned it once or twice in a previous post, but I LOVE dance floors. Shawn and I always have so much fun when we get to stay a little later and capture the candid moments.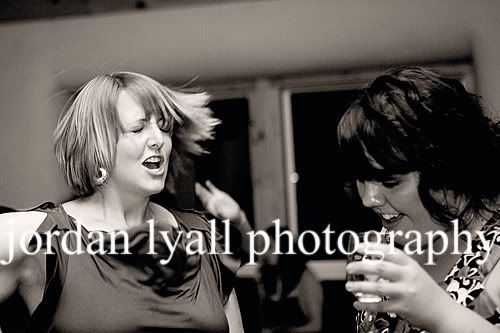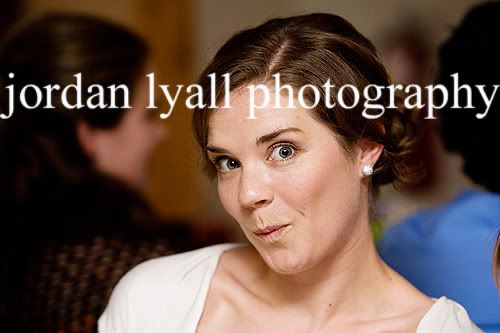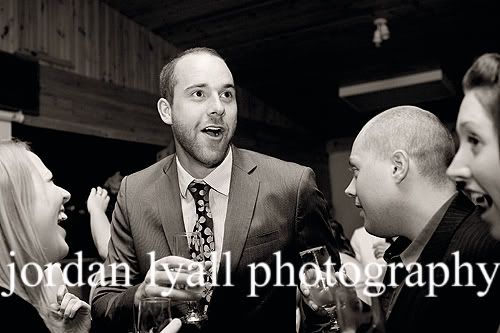 And finally, one last shot of the newlyweds...
To Natalie and Scott - thank you so much for allowing us to spend the day with you. Wishing you both a lifetime of love and laughter!
Thank you so much for visiting the blog - don't forget to leave a comment!