These images have been sitting on our hard drive for quite awhile now, and I thought I would post them before images of ice and snow started to feel a little silly.
The backstory: Shawn and I like to go out from time to time and just experiment with diffeent textures, colours, etc. It's not uncommon for one of us to call the other on the way home from work, saying something along the lines of: "did you see the colours in the sunset?? I'll meet you at the bridge!" Whoever is closest to home will grab the cameras and we'll go out and play.
Ages ago, not too long after my accident, Shawn picked me up at work with the cameras in the back seat. Promising me pretty things for pictures, telling me it's pretty close by, we set off. Half an hour later, he pulls over at the side of the highway. There had been an ice storm that morning, and this one area in particular had very little shelter from it, leaving the trees covered in a thick layer. The sun was just beginning to set, and the colours were so pretty!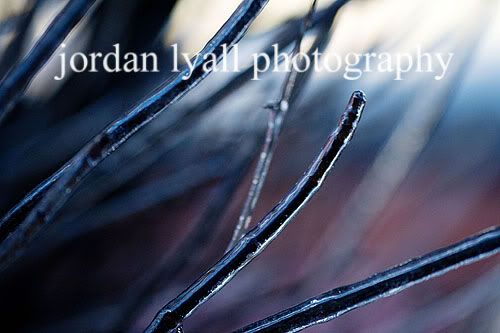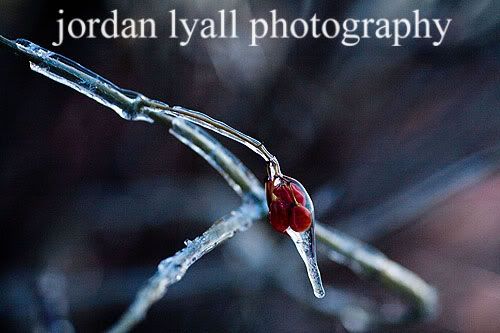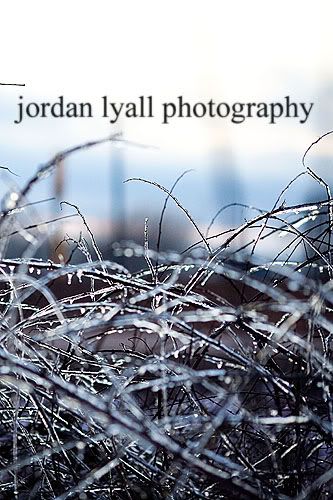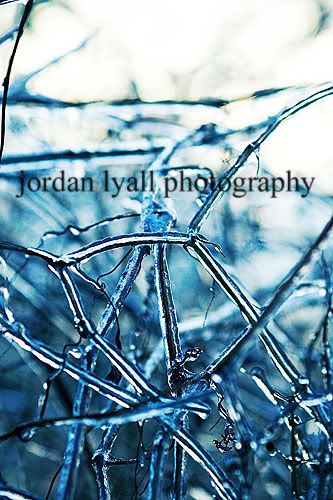 Of course, while walking across the field to get these images, I managed to find a sink hole and sink into snow up to my waist not once, not twice, but three times. I probably could have stopped myself from sinking quite so deep, but I had a camera in my good arm and the other was still in a cast. Fortunately Shawn was there to pull me out. The things we do for our art.