Hi everyone! The snow is finally starting to thaw and I feel a bit like I'm coming out of hibernation myself. I didn't make a big announcement about it, but I broke my arm in January, and so my energies for the last while have been focused on healing. Fear not, though! I'm feeling much better, and have even begun to pick up my camera and start shooting again after this short break. No need for any brides to worry that we won't show up ready to go. :)
It's been far too long without a post, so I thought I would put up some images I've been holding onto for awhile now. Back in October, Shawn and I spent part of our Thanksgiving weekend exploring the Ontario Badlands. I know that most Canadians, including myself, think of Alberta when they hear the work badlands, so it was a huge surprise to find out that this little patch of land existed here in this province! These badlands are a small patch between Brampton and Orangeville, and they really are beautiful! Don't wear any clothes you don't mind getting dirty, though!
You'll have to drive over some back roads to get there, and it's the strangest sensation to see it smack in the middle of GREEN farm land and forested areas, but it's very pretty: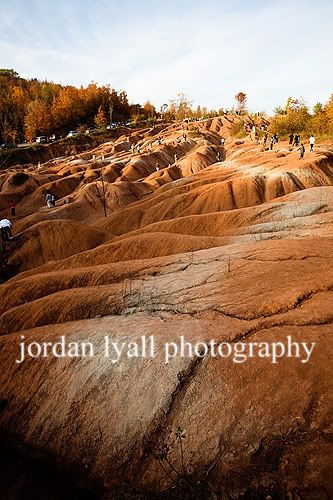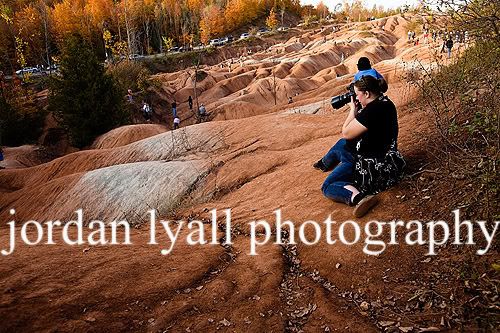 Shawn snapped this image of me shooting. As you can guess, we were filthy by the end of it all!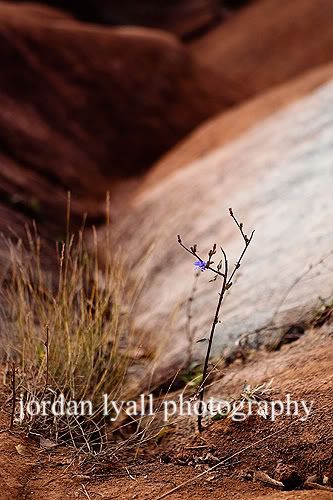 The resulting image.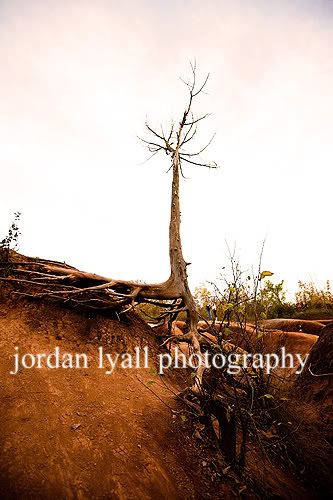 I absolutely loved this tree!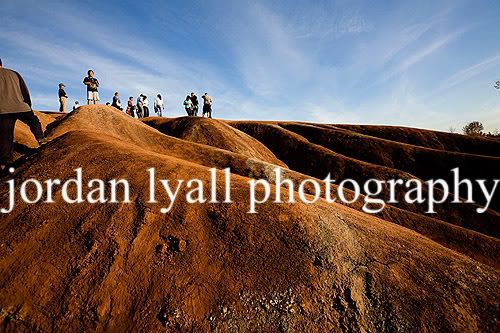 If you are local, or due to pass through the area, it is certainly worth the trip!
I would LOVE to shoot an engagement or trash the dress session here.
You know, *hint*, if anyone's interested.