Just wanted to give a sneak preview of the awesome we will be posting over the next week or two. Each of these will soon get their very own write up with extra pictures, and I hope to also blog about the event photography we did for Artsweek here in Peterborough - we just need to confirm permission with some of our subjects.
First off, we met up with Sam and Mark on Saturday. As Shawn will tell you, I have been a little obsessed with this wall - we've tried it a few times, but the sessions were always a little too late in the day to get the right light. As you can imagine, I was pretty excited to finally get some shots here.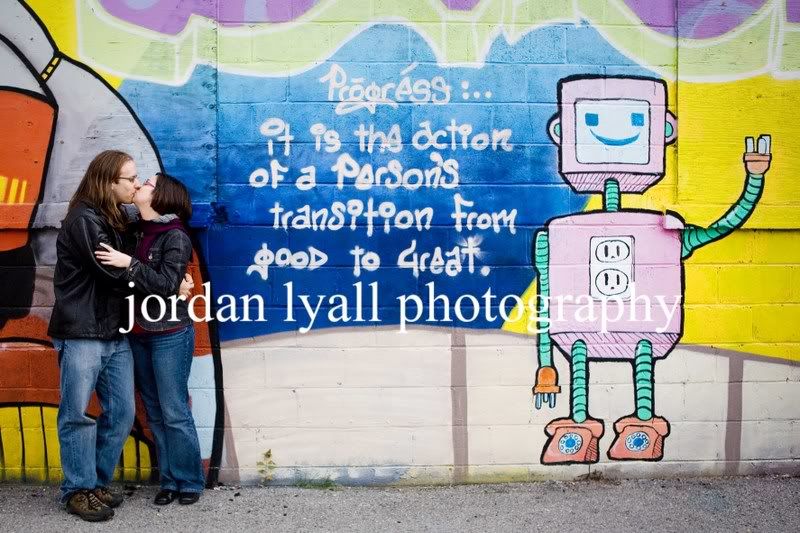 Aren't they super cute?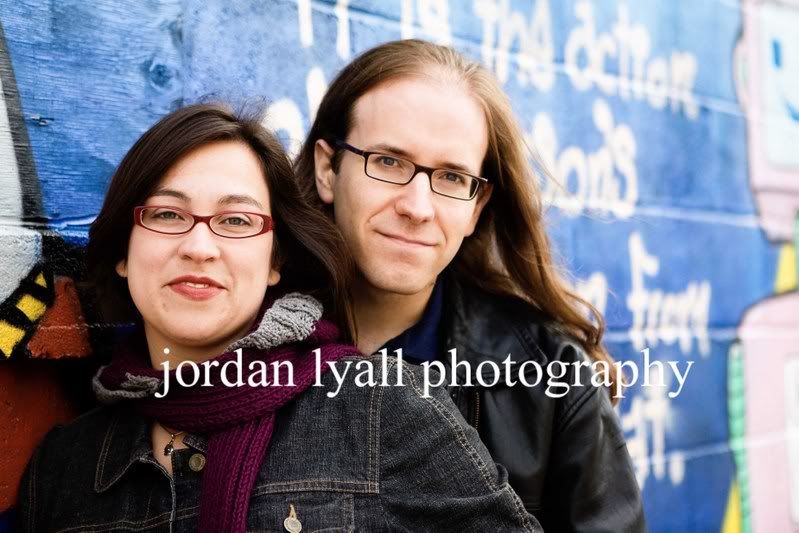 We had a session with Miss A on Sunday afternoon. She was so much fun to hang around with!