Sam and Mark hung out with us for awhile on a Saturday morning in Peterborough for a couple's shoot. As you will see, we had a ton of fun together - they were up for anything! (They also get bonus points for not blinking an eye when, first, we asked them to climb up a brick wall, and then, second, I climbed a tree to get an eye level shot of them on said wall.)
The love between Sam and Mark was so easy to see - in the way they look at each other, the easy way they touched, the fantastic sense of humour they both possess.....I think that those qualities come through in these images as well.
Thanks again, you two, for your time - it was a pleasure. Enjoy your preview!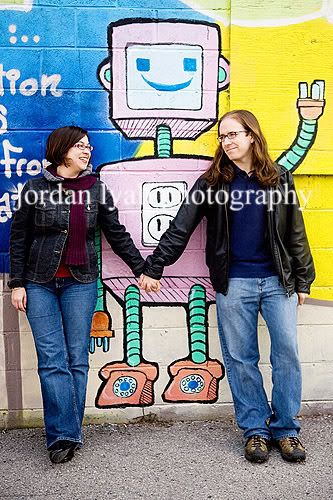 One of my favourites from the day: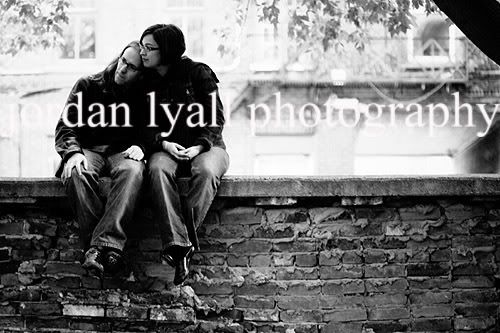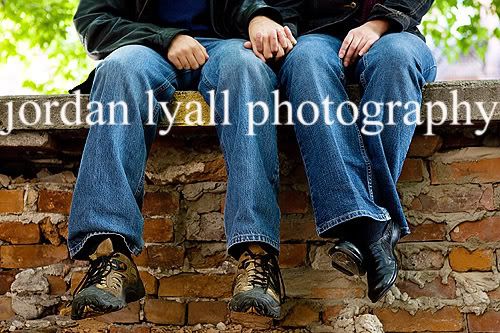 One of my favourite out-takes from the day: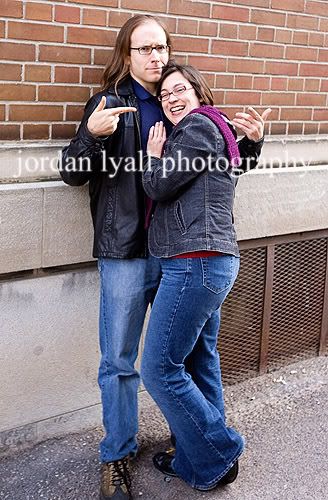 Ah, the green door. I also love this location, although we do our best to keep as much variety as possible with our location choices. We tried to put a different spin on the door in this shot: