We met up with Andrea and Scott last weekend for a shoot at Trent University. Andrea is an alumni of the university, so she knows campus very well! This was Scott's first time visiting, and we had a great time showing him around and discovering all kinds of fun places to shoot in. Also is attendance were their two golden retrievers, Kacie and Bella.
Scott and Andrea made some mention about not being so sure in front of the camera, but I'm not so sure, as we captured this image within the first 30 seconds:
Aren't they a gorgeous couple?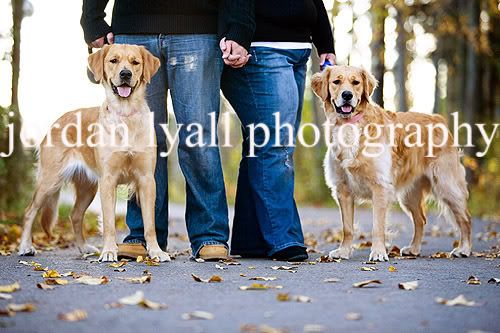 Kacie and Bella were also pros in front of the camera!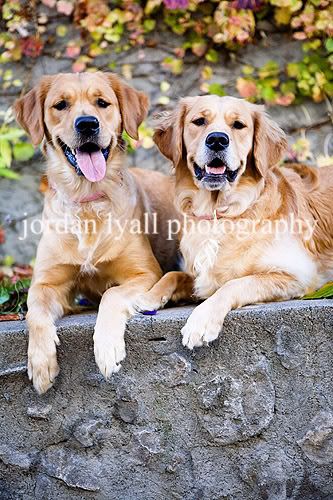 Andrea and Scott also get bonus points for agreeing to follow our crazy photographer demands - between lying down in the forest and braving a patch of thorny bushes, they were willing to do what it took to get the shot!
Thanks, Andrea and Scott - we had a fantastic time, and we hope you enjoy your preview!