Kayla and Rob were married on a drizzly day day in August, but the weather did absolutely nothing to dampen anyone's spirits! The day was filled with lots of love and laughter, making for an amazing wedding! Shawn and I took a whole lot of pictures - it was tough to choose just a few for this preview!

I started out with the bridal party at Kayla's mom's house, where the sun made a brief appearance and we managed to get some fun shots: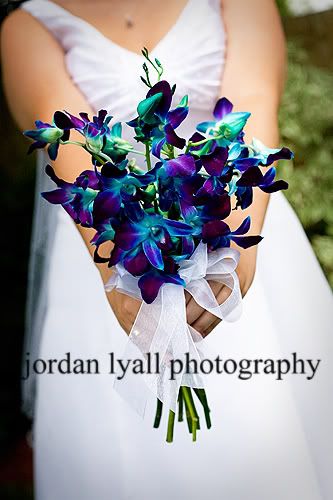 Aren't those flowers gorgeous? Shawn and I both solemnly swear that they really were that vibrant and colourful - no Photoshop was used in the making of these images.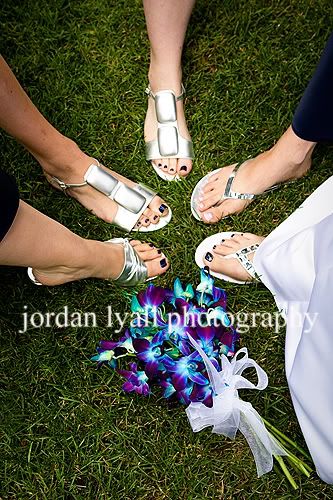 The oldest church in Peterborough, it is an absolutely gorgeous location.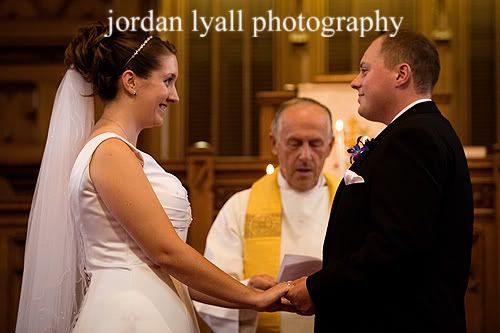 These smiles did not leave their faces for the entire ceremony!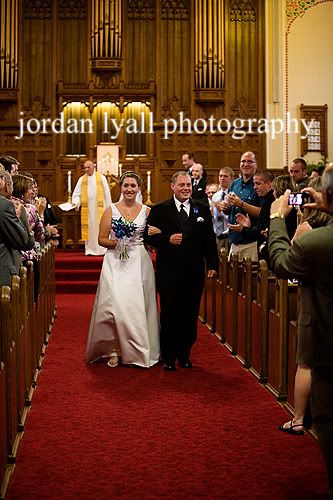 Married!
We headed over to Trent University, where the reception was held, for some portraits. Despite the rain, we managed to get some great shots with Kayla and Rob.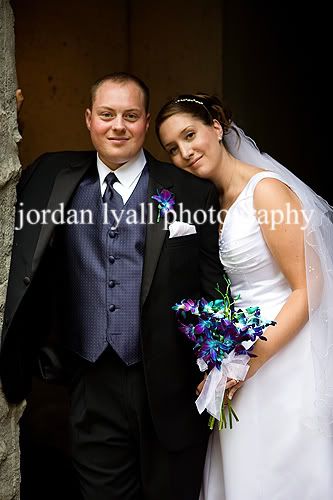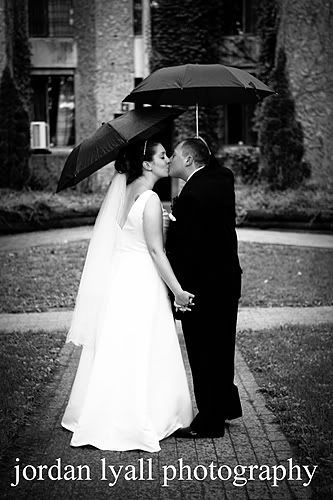 Both Shawn and I were struck by Kayla and Rob's mindset through the entire day. Wedding planning can be stressful, and many people might be upset to see rainstorms and dark skies. But, as Kayla said, "we are embracing the rain" - and it showed! They were completely adventurous and unafraid to run around for awhile while we shot portraits. The love these two share was obvious every time they look at each other. I think this shot summed up the theme of the day well: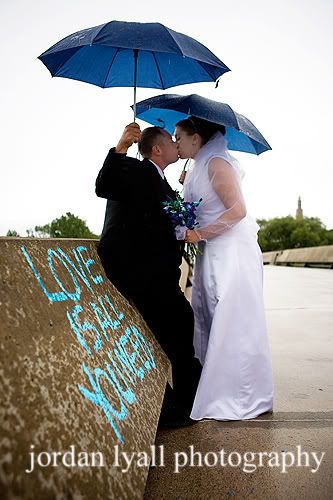 For anyone not familiar with Trent University, it's very common to see messages about upcoming events and important news chalked onto the bridge in the centre of campus. We thought it was appropriate for a portrait.
The Great Hall in Champlain College was set up beautifully for the reception: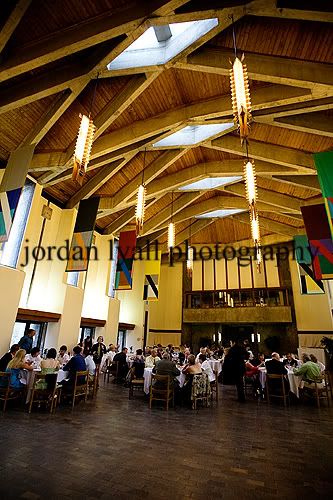 The bride and groom had a little surprise for everyone at the reception, stopping early into their traditional first dance...

.....to bust into a decidedly more funky one, set to "Good Vibrations" by Marky Mark and the Funky Bunch.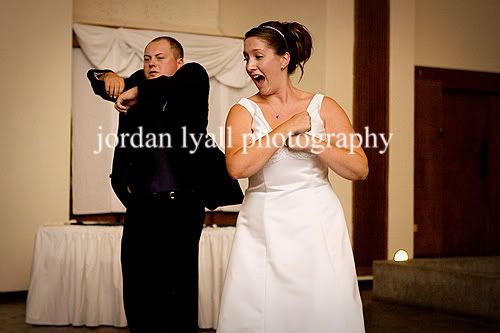 I love a full dance floor at a wedding! We didn't get as many shots of the wedding party as we normally would with the weather, so we thought it would be fun to make up for it a little as the party continued: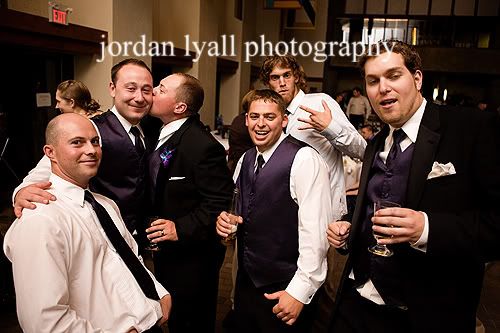 Congratulations, Kayla and Rob! We hope you are having a fantastic honeymoon, and we'll have more photos ready for you when you return!